URGENT TOWNHALL MEETING!
IN ORDER FOR US TO HAVE A STRONG AND EFFECTIVE CIVIC ASSOCIATION, AND ENSURE THAT YOUR CONCERNS ARE ADDRESSED, EVERY HOUSEHOLD SHOULD MAKE SURE THEY ARE REPRESENTED.
MEETINGS HELD: EVERY THIRD THURSDAY OF EACH MONTH.
For additional information, or to contact us, we can be reached at any of the following:
P.O. Box 130171 , Laurelton , NY 11413 , Phone: (718) 670-3303, E-mail: BAL224225@AOL.Com
Website: WWW.Townsunited.Org, Queens Community, 224th/225th Civic
Next Meeting: To be announced
Who We Are
The 224th/225th Street Block Association of Laurelton is a

non-profit tax-exempt 501(c)(4)organization.
The 224th/225th Street Block Association of Laurelton was formerly formed in January 1999, to give the residents of our blocks a forum to express their concerns about what's happening in our community, provide them with information and give them an opportunity to come together with others in the community with the same concerns to try to address as many of these concerns as we can.

For Further Information Contact Our President Vernel Bennett
P.O. Box 130171
Laurelton, New York 11413
718-670-3303
E-mail BAL224225@AOL.COM
Please Sign Our Guest Book

| | |
| --- | --- |
| Name | |
| Neighborhood You Live In | |
| E-mail Address (optional) | |
| How Did You Find Our Site | |
| Comments | |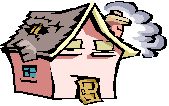 2006 Meeting Calendar
Meetings are held at the Lebanon - Seventh Day Adventist Church at 131-72 223rd Street (near 133rd Avenue ) Laurelton, New York . At 7:30 P.M. Sharp!
January 19, 2006
March 16, 2006
May 18, 2006
July 20, 2006
September 21, 2006
November 16, 2006
2006 NEW YEARS EVE PARTY
NEW WELCOME SIGN ERECTED AT SPRINGFIELD AND MERRICK BLVDS BY 224/225TH CIVIC AND BURGER KING
| | |
| --- | --- |
| Vernel Bennett | President |
| | Vice-President |
| | Secretary |
| Delores Bennett | Assistant Secretary |
| Marlene McGee | Treasurer |
| Donna Bailey | Assistant Treasurer |
| Lascelle Senior | Sergeant-at-Arms |
| Alvina Codrington | Chaplin |