About Us
"The Concerned Citizens of Laurelton (C.C. of Laurelton), we are working towards improving the community , with your help!"
The Concerned Citizens of Laurelton was formed to protect and inform the community by researching and strategizing various ways to stop the deterioration of Laurelton. Thus improving our quality of life.

Accomplishments
| | |
| --- | --- |
| | As you all know we gained our first victory as Concerned Citizens of Laurelton over the "Group home" @ 224-05 138th Avenue! |
| | Our School and Library committee has worked diligently to get 900 extra library card applications filled out and processed. This in conjunction with local schools and members of our organization to boost attendance and readership at the Laurelton public library. |
| | Due to the increase of attendance and readership at the Laurelton library the New York Times Co. will donate starting 2002 and every year after, over a dozen boxes of brand new adult and children's books to the Laurelton Public library. |
| | We have established our first annual scholarship award to promising youth in our Laurelton community. |
| | In collaboration with other Civic associations in South East Queens the Concerned Citizens of Laurelton have commissioned an Environmental firm to research, test and take samples of soil and water to determine if the decision for contaminated wells to be open for consumption is sound for our community. |
| | Our LIRR committee is working to improve and beautify conditions at the Laurelton station. |
This is just a brief overview of some of the things that we have accomplished for the Laurelton community. As Concerned Citizens of Laurelton, we will stay focused on the issues and causes that will further improve and beautify Laurelton, Queens.
Our meetings will take place the first
Saturday of every month at
P.S 156
229-02 137th Avenue @ 10:am Sharp.
Come out and get updated on what has been accomplished and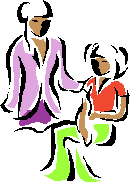 what new projects we are working on.
For further information contact
Kim Francis @
P.O. Box 130206
Laurelton, NY 11413
718-723-9085

President
Kimberley Francis
Vice President
Cathy Middleton Esq
2nd Vice President
La Trisha A. Wilson Esq
3rd Vice President

:

Jaques Leandre Esq
Treasurer
Vera Miller
Asst. Treasurer
Financial Secretary
Bernard Wisenfield
Corresponding Sec
Valerie Miller
Recording Sec
Debra Johnson- Ingram
Asst. Recording Sec
Eleanor Burnett
Please Sign Our Guest Book

| | |
| --- | --- |
| Name | |
| Neighborhood You Live In | |
| E-mail Address (optional) | |
| How Did You Find Our Site | |
| Comments | |