CAMBRIA HEIGHTS DEVELOPMENT CORPORATION
Current Projects
Through State Senator Malcolm Smith's office the CHDC distributed turkeys to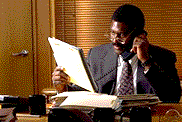 senior citizens and the needy in the community.
The organization is currently working with the merchants to develop a business directory for Cambria Heights.
The Cambria Heights Development Corporation Inc. (CHDC) is currently partnering with local merchants, NYC Dept of Small Business Services, Queens Economic Development Corporation and local politicians to revitalize the Cambria Heights Commercial area through economic programs and publicizing the benefits of doing business in Cambria Heights.
Through a grant from the NYC Dept of Small Business Services a Retail Market Analysis was conducted by Robert Pauls LLC (retail consultant).
To view the brochure which summarizes the Retail Market Analysis click here
You will need ADOBE READER to view the brochure. If you do not have it click Adobe Acrobat Reader now to download it free.
The scope of the study includes:
| | |
| --- | --- |
| | An identification of an overall planning approach and projects to strengthen the Cambria Heights study area. |
| | An analysis of the demographic and income profile of the trade area, as well as an assessment of retail expenditures and retail potential within the trade area. |
| | |
| --- | --- |
| | An assessment of the prevailing retail competition. |
| | An inventory of existing retail space along Linden Boulevard from Cross Island Parkway to Francis Lewis Boulevard in the summer of 2005. |
| | An identification of vacant parcels suitable for new development. |
| | A delineation of the existing resident trade area for the study area. |
About Us
T

he Cambria Heights Development Corporation was formed by concerned members of the Cambria Heights Civic Association who wanted to actively address the developmental needs of the community. The Civic Association passes its very successful record of community involvement and addressing local issues to the Development Corporation. The 501C3 corporation will combat community deterioration through public awareness, seminars, assisting block associations and local civic associations. It will help revitalize/redevelop commercial districts through economic programs within the Cambria Heights community of Queens , N.Y. Assist and help in the erection and/or maintenance of public buildings, monuments and related works within the Cambria Heights community. The corporation will foster programs that promote and develop all youth in the community of South East Queens, N.Y. and work for the advancement of education and relief of the poor, the distressed and the underprivileged.
Board of Directors
| | |
| --- | --- |
| President | Kevin Jemmott |
| Treasurer | Jeff Dawson |
| Secretary | Kelli Singleton |
For further information call Kevin Jemmott 718 712-4590 or e-mail chdc@townsunited.org